Staff & Leadership
Faith United Presbyterian Church was founded on March 7, 2011 when two congregations of the community joined together. We are a Family of Faith that exists to serve God and our community.

Our Mission – Glorify God, grow disciples, and meet the needs of our neighbors.

Whether you are looking for answers to life's questions or desire a church home where you can serve and worship the Lord, we're confident that you will find this ministry to be Bible-based, Christ-centered, and relevant to your needs.
Faith United is a member of the Presbyterian Church (USA) and Grace Presbytery.


Pastor, Rev. Dr. Ken Ritchie

We welcomed Rev. Dr. Ken Ritchie as Pastor of Faith United on September 1, 2018. Pastor Ken has been married to his wife, Barbara, since 1978. Ordained in 1990, Pastor Ken has three grown children, a son-in-law, and a grandson. He has pastored churches in Colorado, Iowa, Illinois, and most recently Temple, Texas. His education includes a B.A. from Eastern Washington University, Cheney, WA; a M.Div. from Austin Presbyterian Theological Seminary, Austin, TX; and a Doctor of Ministry from Fuller Theological Seminary, Pasadena, CA. Pastor Ken enjoys ballroom dancing with Barbara and all sports - especially basketball and golf!

He can be contacted at:

Ken@FaithUnited-pc.com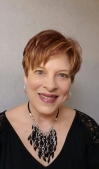 Business Manager, Brenda Swindle

Brenda Swindle came to Faith United in June 2011. A native Texan she attended UTA where she majored in business. She brings with her much experience as she has worked in Product Development and the Marketing Department for a major cosmetic company in New York, a medical supply company in Plano, and several real estate companies in the Dallas area. Most recently, she was on staff at First Presbyterian Church of Richardson for over 10 years. She draws on her varied experience as she wears many hats while performing her duties as Business Manager at Faith United. Her passion and hobbies are in music where she sings in her church choir and rings with several church and select handbell groups. When she is not "in the music" as they say; she enjoys spending as much time as possible with her three adult children, John, Sarah and James.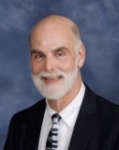 Director of Music, David K. Pierce
David K. Pierce has been Music Director at Covenant, now Faith United Presbyterian Church since 1993. He graduated from NTSU's School of Music with two degrees in organ performance, and built pipe organs for a decade. He was staff accompanist at SMU, played and taught at Booker T. Washington High School, and taught music appreciation at Brookhaven Community College for many years. A past President of the Denton Bach Society, David has been Managing Director for Music Theatre of Denton since 1995 and has been the audition pianist and/or Music Director for numerous shows. In 2005 he was honored to receive the CARA (Community Arts Recognition Award) from the Greater Denton Arts Council.
He can be contacted at:

david@davidkpierce.com
2022 Session
The elected leadership for Faith United Presbyterian Church consists of 12 men and women who are ordained as ruling elders, within the Presbyterian Church (USA). These 11 are divided into three classes, each committed to three years of active service to the congregation. A clerk of session, elected by the session, serves as clerk and ruling elder for his or her term of service. The pastor serves as moderator. Our pastor, the Rev Dr. Ken Ritchie currently serves as the Moderator of Session.
Class of 2022
Kathleen Ferguson
Debbie Menefee
Katie Miller
Tracy Tiemann
Class of 2023
Brenda Burkham
Courtland Lewis
Patti Sloey

Class of 2024
Kurt Booth
Frank Fehmel
Terrie Russell
Nancy Smith